Happy Officially Summer! With yesterday marking the Summer Solstice and the longest day of the year, we are officially in Summer mode. It's easy for me to forget since "Summer" can feel like it starts in April/May here. In fact, if I recall correctly, we had our first 100 degree day in April.
I'm still discovering all the arts events and activities in the Tucson area and I subscribe to a newsletter that highlights things to do each weekend. The coolest thing was included in this week's. Raise your hand if you grew up with pink erasers. Me! Check this out!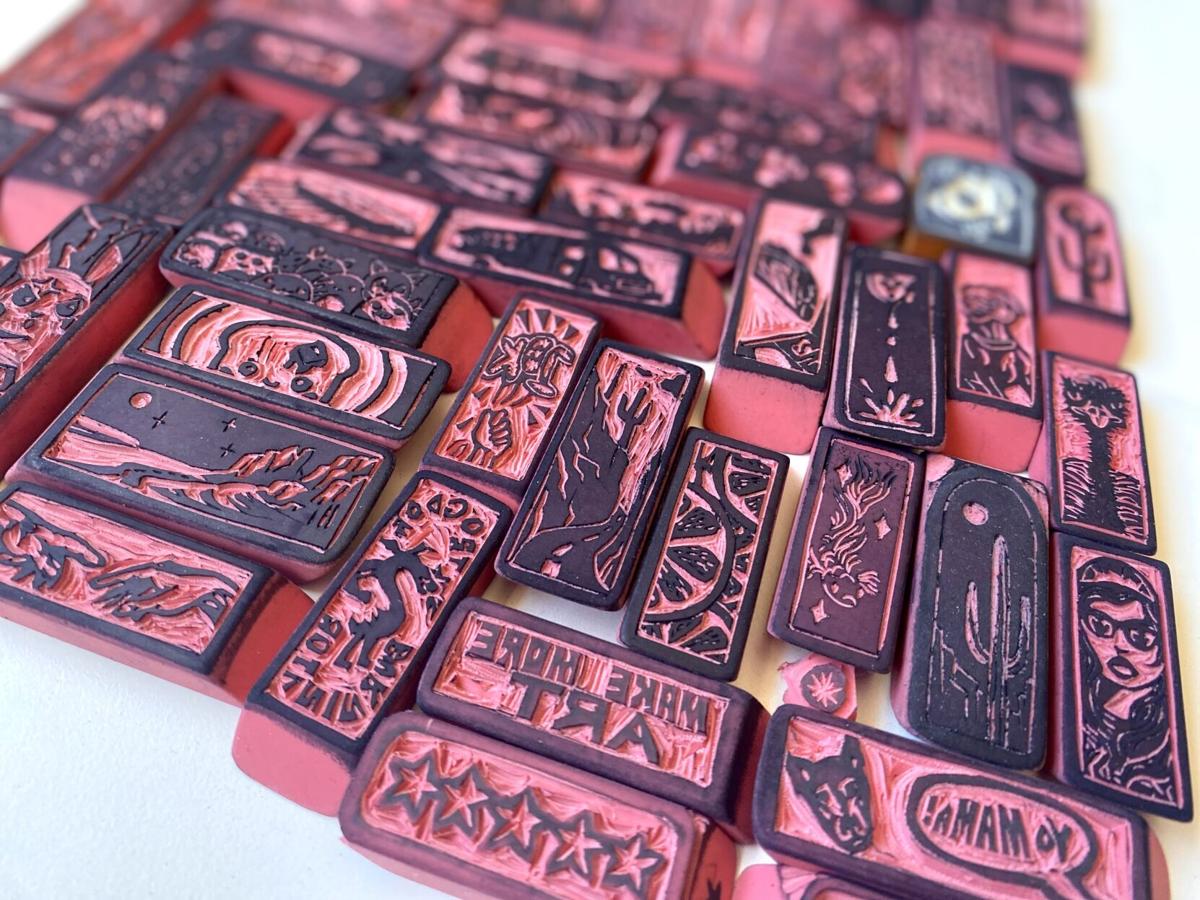 This local artist is creating 100 unique rubber stamps out of pink erasers
"Serena Rios McRae, also known as Cactus Clouds Art, has spent the last several months carving detailed designs into pink erasers."
You can read more at the link. I love this!
Hope everyone who celebrated the Fathers in their lives had a great Father's Day. Now let's take a look at some of the wonderful ideas shared at last week's party! With Fourth of July approaching, there were lots of fun ideas.
Master Pieces of My Life shared this amazing Vintage Ribbon Flag. All of the different textures really make this special!
The Apple Street Cottage shared these fun DIY Firecrackers! No risk of fire and so pretty!
And while these
Hot Air Balloon Madeleines
aren't Fourth of July per se, they could be with different icing colors but they're also just too darn cute and perfect for Summer parties. From
Claire Justine.
Thank you to everyone who linked up and can't wait to see what you've been up to this week!