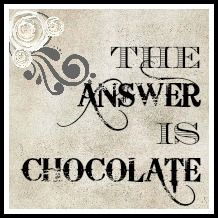 HOW is it the last week of October ? HOW is it Halloween weekend? Inquiring minds want to know. Back with features this week including ...wait for it...a Christmas feature. It's coming.
But first Halloween.
The Queen of transformation,
Artsy VaVa
is at it again. You won't believe how this chest looked before she got done with it. Suffice it to say, it was saaaaaaaaaaad.
Love this vintage shadow box frame idea from
3 Winks Design
. Lots of possibilities not just for Christmas but for any keepsake treasures.
But back to Halloween. How about these Black Forest Brownie Cheesecake Trifles for a "spooktacular" dessert? YUM! Check out
Tinselbox
for the details.
OK now on to this week's party!