Welcome to those stopping in from :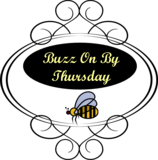 I know
tomorrow's
TODAY's
the last day but I don't know if I'll finish anything tonight so this may or may not be the last Stashbusting September project. There may also be NO posts on Friday because as soon as I'm done with work, I will be running around Michaels and JoAnns like a Survivor contestant who's just been dropped off at a grocery store.
Just kidding. It hasn't been bad. Mr. Chocolate would say it's because the producers of "Hoarders" have our address and will be here soon. He'll probably hide my car keys on Friday.
In the meantime, I made this for a birthday gift, from my stash:
Chain and findings from Michaels; black onyx beads from Scottsdale Bead Supply
Stuff I thought I'd use
I literally just folder the chain in half and attached a jump ring to two links on either end. Attached the toggle clasp with another jump ring.
Bad pic, but cute locket w/ butterfly motif. It opens and is a little mirror


Attached "Global Nomad" charm, put onyx and silver beads on head pin, made wire wrapped loop and attached all to center links of chain:
One way to use scraps is to decorate the envelope to match your card
Linking Up At: