Featured At: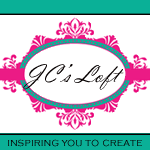 At least for now. I've missed you, and still think you were locked in the garage with the empty Christmas bins, now filled and returned to their home for the next 11 months. I was in a
Valentine's
mood but this is something I can keep up all the time:
Guess how it started out? No?
Pizza. Box. Lid. Yup.
Drew and cut a heart shape out freehand and covered with scrapbook paper.
Then I made layered paper flowers from some more of the scrapbook paper ( Paper Pizazz…Tan Swirly Flowers…that's the real name) and hot glued those around the heart:
I had a coffee filter medallion left over from some book page wreaths I'd made and decided to plop that down in the middle. Plop is a technical term.
Then I added various brown buttons to the center of each flower, added a gold rhinestone on top of those and finished the whole thing off with a brown ribbon bow. I'd been debating doing neutrals for my Valentine's décor…think I'm liking that idea.
Linking Up At: