Welcome to those stopping in from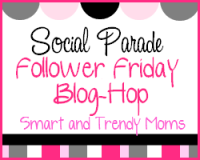 Thanks for coming over and visiting my blog!
Here's a card that doesn't require either stamps or any cutting or die cut machines. It's especially easy if, like me, you're one of those people who picks stuff up when you see $.97 and $1.97 stickers on things so you have them on hand when an idea strikes. I use a lot of neutrals in home projects so when it comes to cards, I get to play with color a lot more and since I'm a bit of a paper addict ( a bit?) well let's just say I have pretty much every color in the rainbow and then some. Anyway, start with a basic card. My go to size is 5x7 because I buy A-7 envelopes in bulk when they're on sale. You can cut your own or buy a package of blank cards. I used to buy cardstock in every conceivable color but lately, I just use white or cream as my base card and let the colors come from the scrapbooking paper and accents. This is cheaper since you can almost always find white or cream cardstock on sale.
So there's my 5x7 ( which if you're cutting your own is 10x7 scored at 5 inches) and a package of scrapbooking borders I picked up for $1.97 at JoAnn's. When my husband is looking for me he doesn't call my cell, he just has them page me. Just kidding. Mostly.
I found a piece of scrapbook paper that coordinated and cut out a panel (6.75x4.75) with a smaller white panel (5.75x3.75). I had some rub ons that I picked up guess where, and put corners on the white panel.
Top pic: Rub-ons and panels. Bottom pic: Two of the borders from the package cut to 6.75 and layered
For my focal, I used two paper flowers from packs I picked up at a stamp show, used one of the flowers from the border for the center and put an adhesive rhinestone in the middle.
Last thing I did, and these are something I always have on hand, took some clear alphabet stickers and spelled out "BIRTHDAY" on a scrap piece of paper, tore it to fit where I wanted and:
OK last last thing....some of the borders were left over so I put those on as accents in the top right and bottom left corners. It's for a
teenager
, young woman, and I was going for not too old, not too young, but fun. And if her mom is reading this, don't show her! It's going in the mail right now!