Happy Friday Eve all! Whew. Another week gone by just like that. Hope it was a good one for you. Let's take a look at some wonderful ideas from last week's party shall we?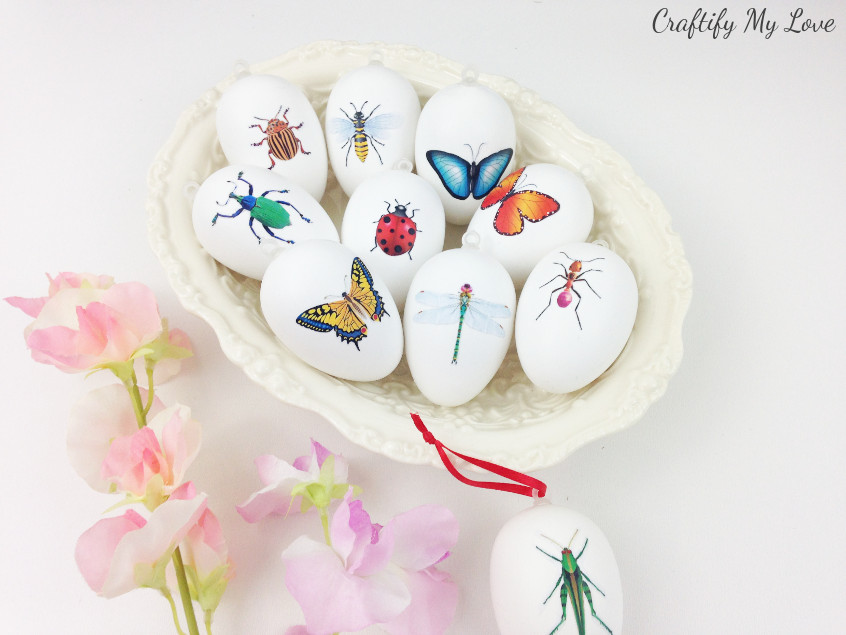 Whether for Easter specifically or Spring Decor in general, these decoupaged eggs from
Craftify My Love
are a great touch of Spring.
Tassels are everywhere from jewelry to all kinds of accessories.
Domestic Bliss Squared
has a great DIY tutorial to make these Layered Tassels so you can make as many as you like in all the colors you love!
When people tease me about all the stuff I make, I joke that I have a "Martha Stewart Personality Disorder" because I'd rather DIY. Martha and I part ways though when it comes to gardening. Just never took to it. So this post from
Repurpose and Upcycle
on how to incorporate Air Plants into decor is right up my alley because I don't think even I can kill these. I bought some old sugar molds at a Junk Show that are screaming for these!
With Girl Scout Cookie season over, you don't have to wait until next year to get your Thin Mint fix.
Family Cookie Recipes
has got you covered with these Homemade Thin Mints.
Now let's see what everyone's been up to this week! Hoping this works smoothly as INLINKZ has switched over to a new format so bear with me if you can't link up right away!
You are invited to the Inlinkz link party!