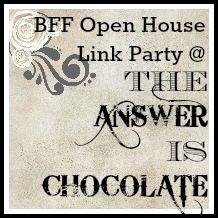 Happy Friday Eve all. Hope everyone's had a good week. Excited to have College Boy home for Spring Break starting on Sunday.
I've been doing a lot of Spring cleaning lately. Sorting through things I've held on to and now ask myself why, re-purposing others ( OK saving stuff to re-purpose) filling up the Goodwill donation bin etc. So this week's features include some reduce re-use recyle ideas.
I love my reusable grocery bags . It took me a few trips to remember to put them back in the car for next time but it quickly became a habit. Now I was lazy and bought them at the store, but if I need more, I'm going to remember this DIY tutorial from Rachel at
Holy Craft
. She also shows how to use the same pattern as a gift bag .
I'm old enough to remember using the phonebook for its intended purpose and young enough to wonder why the heck we keep getting them. I may just hang on to a couple to try some of these ideas that Caroline and Larissa from
Creative Party Themes
rounded up.
I've wanted to try some pallet projects but haven't wanted to commit to salvaging a full pallet. Steph from
The Silly Pearl
has a great faux pallet idea . Love her St. Patrick's themed sign.
Now on to this week's fun!