Happy Friday Eve everyone. Hope you've had a wonderful and creative week. We've had some more wild weather by me with winds that made me look outside to see if Dorothy's house from The Wizard of Oz was flying by! I was so productive last week that guess what? I was L A Z Y this week and didn't really make anything 😂.
Lots of great ideas were shared at last week's party. I love that creativity is something that will never be in short supply! Let's take a look at a few.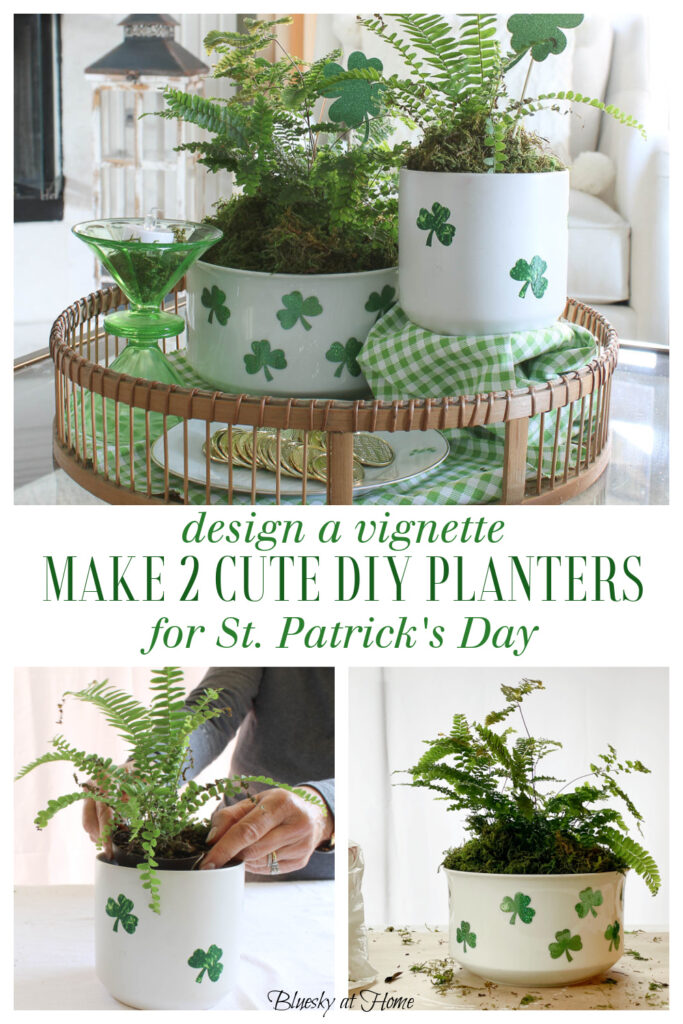 These
Planter Vignettes
from
Bluesky at Home
are perfect for St. Patrick's Day and Spring.
Living in the Southwest, how could I resist this
Potted Cactus Scarf
from
Sew Crafty Crochet
? Tonna's talents never cease to amaze me!
Have some pretty papers on hand you haven't used (not that I'd know ANYTHING about that!) Use them to make Wine Glass and Tealight Lampshades. Simple Joys will show you how.
Finally, and there's just something about bite-sized foods, these mini Chocolate Chess Pies from The Kitchen Is My Playground are the perfect dessert for any meal!
Thank you to everyone who linked up and can't wait to see what you've been up to this week!