Yikes! It's Friday Eve, the first night of Hanukkah, and almost the middle of December already. Blink and a week goes by. I'm loving that for the first time in 39 years, I'm neither working retail nor a corporate job where the words "year end" are a source of anxiety. I've been on a bit of an ornament making binge which you can see here:
Paint Poured Hanukkah Ornaments
, here:
Paw-norments
, and here:
Pandem-ornaments
!
You've all been busy elves! Let's take a look at some of the wonderful creations from last week's party!
If you have a bunch of mis-matched, scratched up, or just ornaments you want to change up your look, then this DIY Ornament Upcycle from
Niky at House on Silverado
is a post you want to check out. GORGEOUS transformation!
Priyam from
Simple Joys
is back with her incredible paper cutting skills. These Paper Cut Candleholders are "simply" GORGEOUS!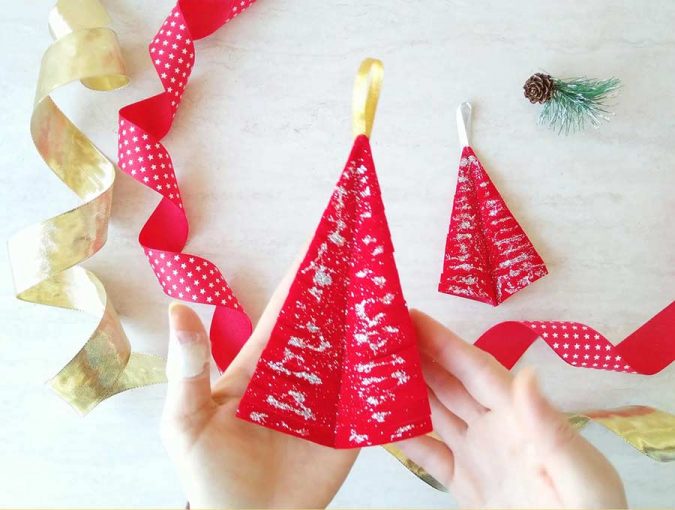 Another creative ornament idea was shared by
Hello Sewing
. Love these Pyramid Triangle Trees!
Maybe you're empty nesters like us. Or, with this year being "this year" maybe your holiday celebrations call for smaller desserts. Or, maybe you just want to make something special for yourself (which everyone should do because YOU are worth it). For any and all of these reasons, you need to check out these Tiny Chocolate Cakes from
Mantel and Table
!
Happy Weekend all! Let's see what you've been up to this week!