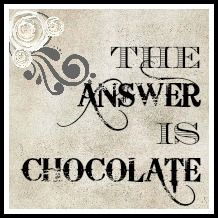 Hi everyone and welcome to this week's party. I'm especially grateful to have a creative outlet after events like Orlando last Sunday. Sometimes for me, the only way through sadness is to sit down and make something. I also want this to be a space where people feel free to share their creativity so thanks for being a part of it.
Here are some features from last week's party.
Lynda Creates
shared this awesome DIY key and phone holder. Two things I think many of us have challenges keeping track of!
Woods of Bell Trees
shared this beautiful Latte Candle. Even if you don't drink coffee, I think the smell would be fabulous.
Mich in LA
shared a hanging
Hamsa
Hand amulet. So simple to make and so pretty!
My favorite soft serve ice cream cone is a chocolate and vanilla swirl. These swirl cupcakes from
Lou Lou Girls
remind me of them and look delish!
Let's see what you've been up to this week :