Happy July everyone. I hope wherever you are, you're managing to stay cooler than I am. Let's start July off with a very cool giveaway ( yes I'm punny).
About a year ago I introduced a lovely
Etsy
shop owned by a sweet couple and run by Rebecca. It started off as Pick Print Party and has grown over the year and is now Becca Lee Paperie where you can order customized invitations in a wide variety of designs. Every occasion from showers, birth announcements, birthdays, weddings and just because is covered.
Having a Summer party?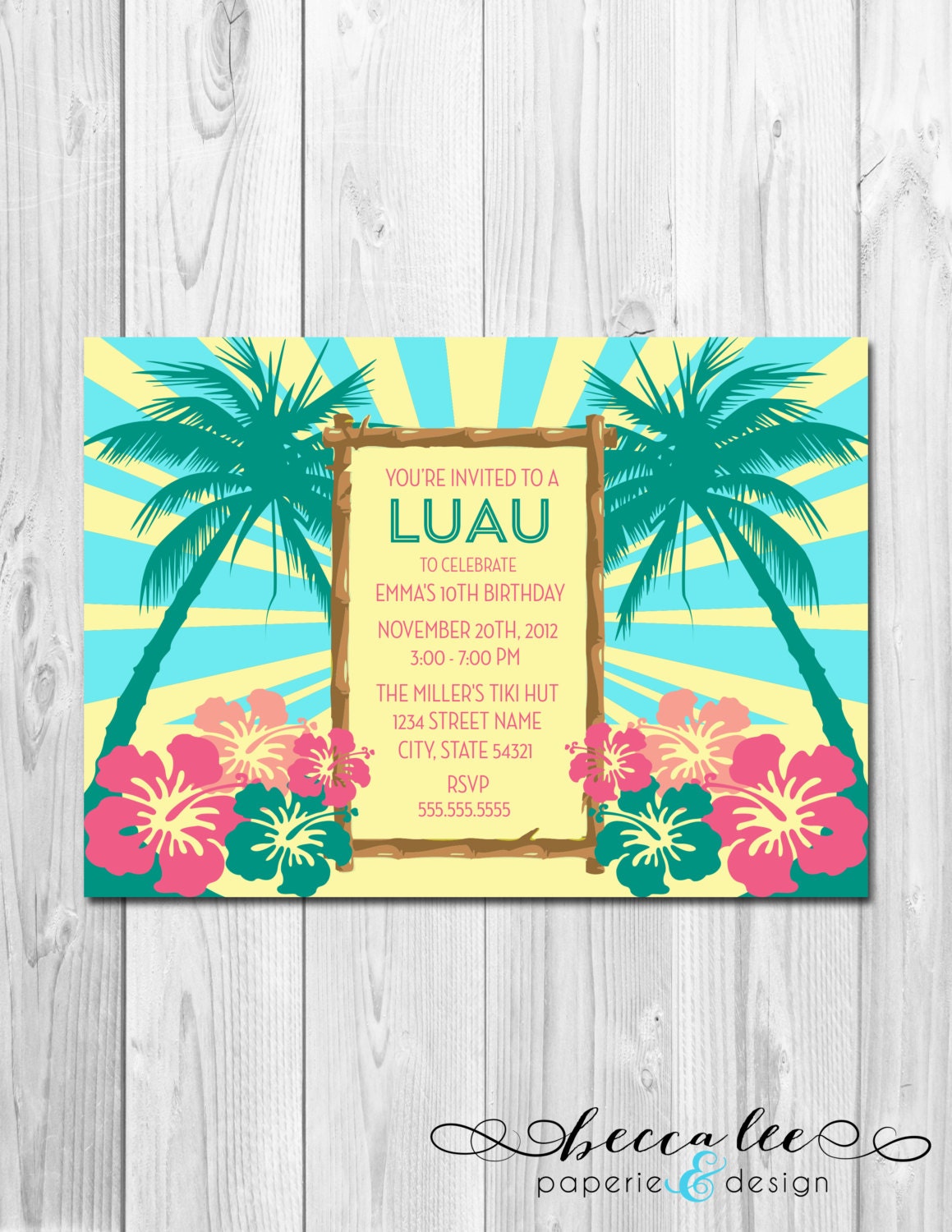 How about a Luau themed invitation? My readers know I love yellow and gray. This is such a perfect color scheme for a baby shower: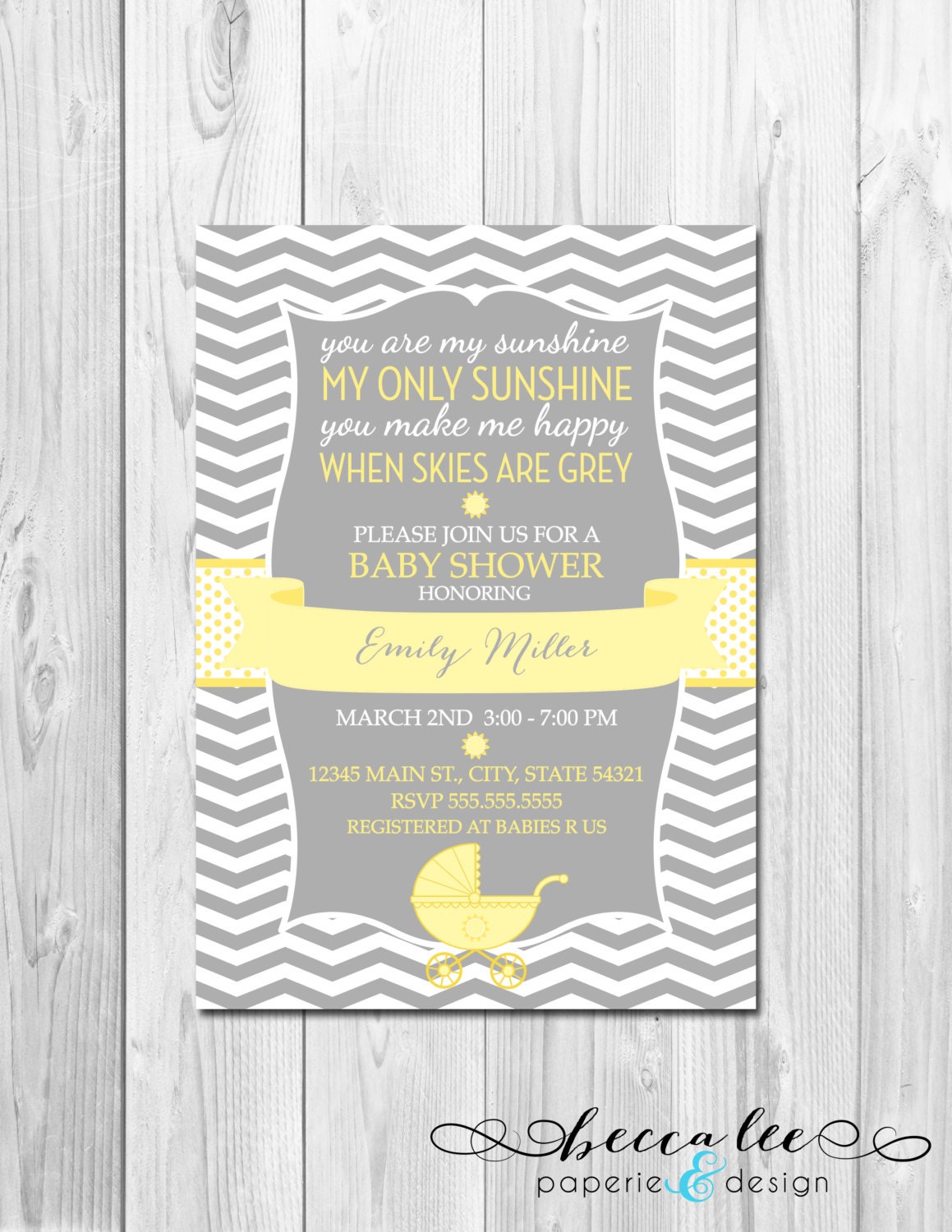 Or having a party just because? There are invites that can be customized for any occasion. This one is for a bridal shower but could easily be for anything.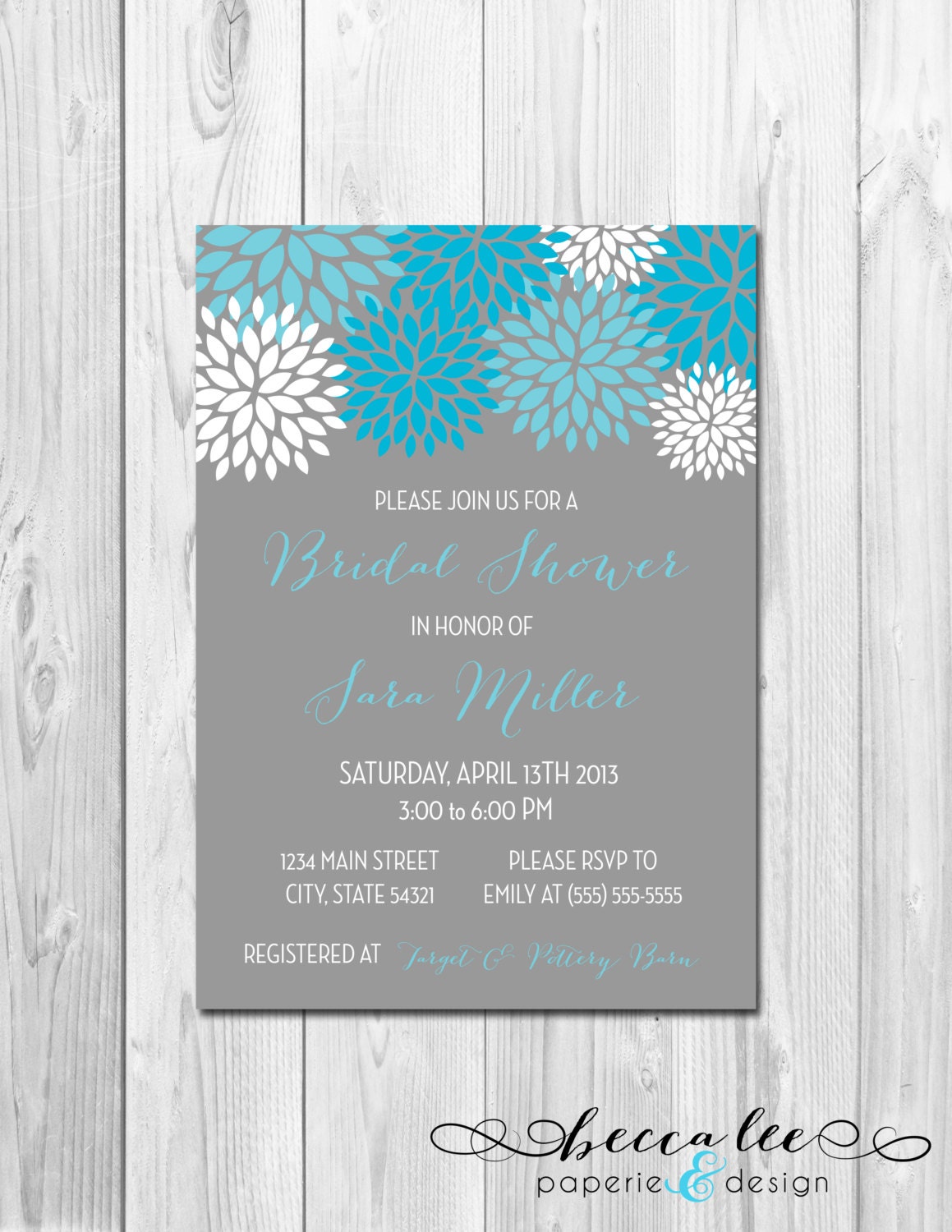 There are many more fun designs to peruse and choose from. To celebrate, Becca Lee Paperie is offering one of my readers the chance to win a $50 credit to their shop! This will be a Rafflecopter giveaway and winner will be announced Monday July 8. Good luck!