Happy middle of the month Friday Eve all! Hope you've all had a good week. It's finally starting to cool down below 100 here in the desert. I don't think I'm ever going to get used to still being in shorts in October. We're moving full speed ahead towards Halloween so let's take a look at some spooky and fun ideas shared at last week's party.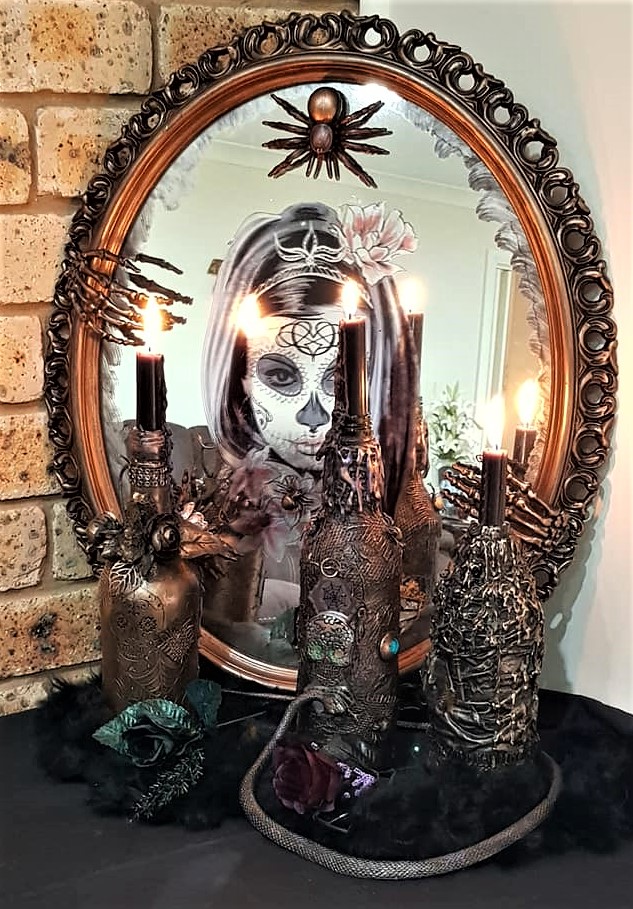 Anita from
Unique Creations by Anita
is blowing her creations out of the park. I happen to love this style, and these bottles are...chef's kiss!
What is Halloween without some Edgar Allen Poe?! Maryjo from
Masterpieces of My Life
has a wonderfully creative vignette inspired by his perfect for Halloween spookiness!
If your tastes are chic but not scary, then check out this gorgeous Tiered Tray idea from Andrea at
Living on Cloud Nine
. I adore the buffalo check!
Finally, these Peanut Butter Blossom Cupcakes from
Butter With a Side of Bread
, would be perfect with some hot cocoa on a chilly Halloween night!
OK, let's see what everyone's been up to this week!