I mentioned in my post about my field trip to Shipwreck Beads that I picked up some things for a specific project. We're going to a parent's event at our son's college and I wanted to show my school spirit so I made sure to pick up some beads in his school colors. Most people buy a tee shirt. I make jewelry. I know…
When I make jewelry, I have a general idea in mind but my "process" is to gather up the stuff I think I might use and take it from there:
I had some gunmetal Bead Landing chain in my stash that I knew I wanted to use, two shades of blue fire polished crystal beads and these great crystal studded beads I picked up on my trip..
I made four sets of these with the light and darker blue crystals and the crystal studded beads, then attached them to some of the chain with silver jump rings.
I had two different styles of Bead Landing chain (Michaels) so I used both and doubled them up to give some more depth to the necklace.
The center piece is actually half of a clasp but I'll use the other half for something else.
Although this looks like a necklace on my
Premiere Prop Co
mannequin form, it's actually the bracelet I made to go along with my necklace. You can find a variety of these jewelry props at Michaels.
For the bracelet, I used more Bead Landing chain, crystals, bead caps and white off set beads.
Sharing At: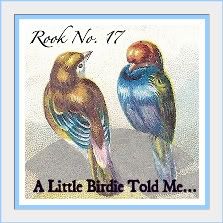 Disclosure: Premiere Prop Co provided me with props however, the opinions expressed are mine